COMPANY NEWS
Triune was a Bronze Circle Sponsor for the annual Women's Hall of Fame Luncheon and Award Ceremony. Sara was in attendance to help support this event.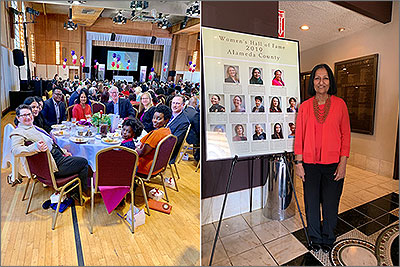 Additionally – Triune as part of its disability and community outreach program – is faciliating an event at Workday. The Workday College Link program is being held on May 6th at the Workday HQ in Pleasanton and will take between 20-25 students (including Students with disability) from Cal State East Bay. We are very proud and honored to be be able to do such an event.
Triune is also working on a few large projects for which we are looking for Strong Saleforce Consultants for 2 of its clients in San Ramon and Redwood City. Please contact us if you or anyone you know is looking for opportunities and make use of our referral program.
CURRENT JOB OPENINGS
We have the following urgent need with our direct clients. We would prefer local candidates and are open to C2C unless specified that the position requires a W2 Employee.