Triune Zoom Services/Capabilities
In the Current environment where Telework is the new normal ,we are working with our clients to help them utilize Zoom in the following ways:
We are helping in designing and fine tuning an expanded Zoom teleconferencing system that consists of the following facilities: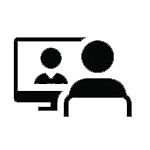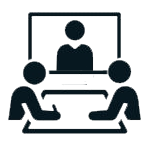 One Zoom Room Multipurpose room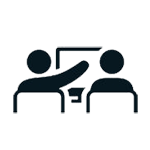 One, medium sized Zoom Room teleconference room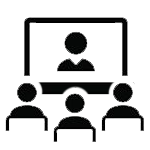 Three, small Zoom Room teleconference rooms
The Boardroom and Multipurpose rooms utilized audio servers (BiAmp Tesira Forte) with networked audio systems (DANTE) and Video Camera systems.
In the case of the boardroom a Shure MXA910 overhead array microphone array was utilized, whereas the Multipurpose room had a dedicated 4-channel wireless microphone system and multi-camera setup.
The remaining Zoom Rooms, utilized an off –the-shelf integrated package provided by Zoom.
All of the rooms included Zoom Schedulers and Zoom was managed via the Zoom Admin cloud-portal.
All of the systems, including hardware systems, could be managed with remote desktop software.
Additionally Using the Zoom Admin portal, you can generate reports on system health to proactively circumvent issues before they interfered with meetings.
Also below is some information on 'orchestrating' a board meeting for Senior management




Please let us know if you would like additional information and if you would like to setup a Zoom meeting to speak with our team to go over how we can help