Triune Contract with Alameda County Water District Extended
March 23, 2017
We are very pleased to report that our Current Contract with Alameda County Water District (ACWD) is being extended. Additionally, we received this lovely message about our work: "ACWD has been more than happy with Triune over the past 6 months. We are looking forward to extending our contract for another one (1) year to continue our relationship." – ACWD Procurement & Contracts.
Thank you ACWD team -we love working with you too and look forward to the continued partnership.
---
Triune will be Conducting a Workshop at Innovate East Bay -2017
Feb 24, 2017
Rahul Kuruvilla (Triune President and Cal State East Bay Alum) will be doing a Workshop at the Innovate East Bay event being held at Cal State East Bay on Saturday, Feb 25 -2017.
The topic of the Workshop will be "Triune Infomatics – Startup Journey".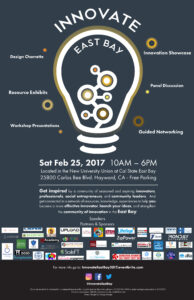 ---
Triune at State of California-2017 Winter Business Showcase Resource Fair
Feb 22, 2017
Triune team was at Department of General Services in Sacramento to attend the Winter Business Showcase.
At the MBDA Booth With California Capital PTAC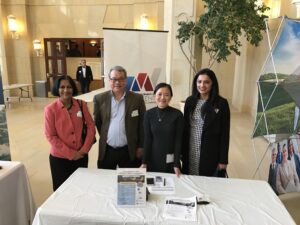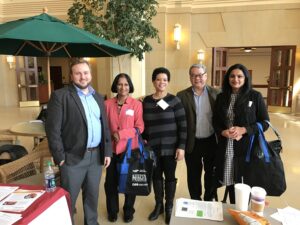 ---
MBDA San Jose Success Story: Triune and California Water Service
December 16, 2016
Learn how MBDA San Jose was able to connect small minority owned IT company Triune Infomatics with California Water Services.
---
Triune Named to list of Top Asian American Businesses 2016
December 2, 2016
Triune Infomatics has been ranked among Top Asian American Businesses 2016 by the US Pan Asian American Chamber of Commerce Education Foundation Western Region chapter.
---
Triune Jumps 363 Places on the Inc. 5000 Rankings
October 19, 2016
Inc. magazine ranked Triune Infomatics Inc. Number 1552 on its 35th annual Inc. 5000 ranking of the nation's fastest-growing private companies. After ranking 4132 in 2014, and then moving up to position 1915 in 2015, this year Triune has been ranked 1552 on the Nation's Fastest Growing Private Business Companies list.
---
Triune Infomatics Inc. Named to the 2015 Inc. 5000 List of Fastest-Growing Private Companies in America for the Second Consecutive Year
September 2, 2015
Triune Infomatics Ranked No. 1915 on the 2015 Inc. 5000 List of Fastest-Growing Private Companies in America With Three-Year Sales Growth of 206%.
---
US Pan Asian American Chamber Of Commerce Recognition
April 28, 2014
Triune awarded Top 50 Asian American Businesses.
---
SPARA Awarded PG&E Rebate
January 1, 2013
---
We have now a twitter handle. (@triune5)
---
Minority Business Enterprise
Since December 31, 2009, we are a Minority Business Enterprise.